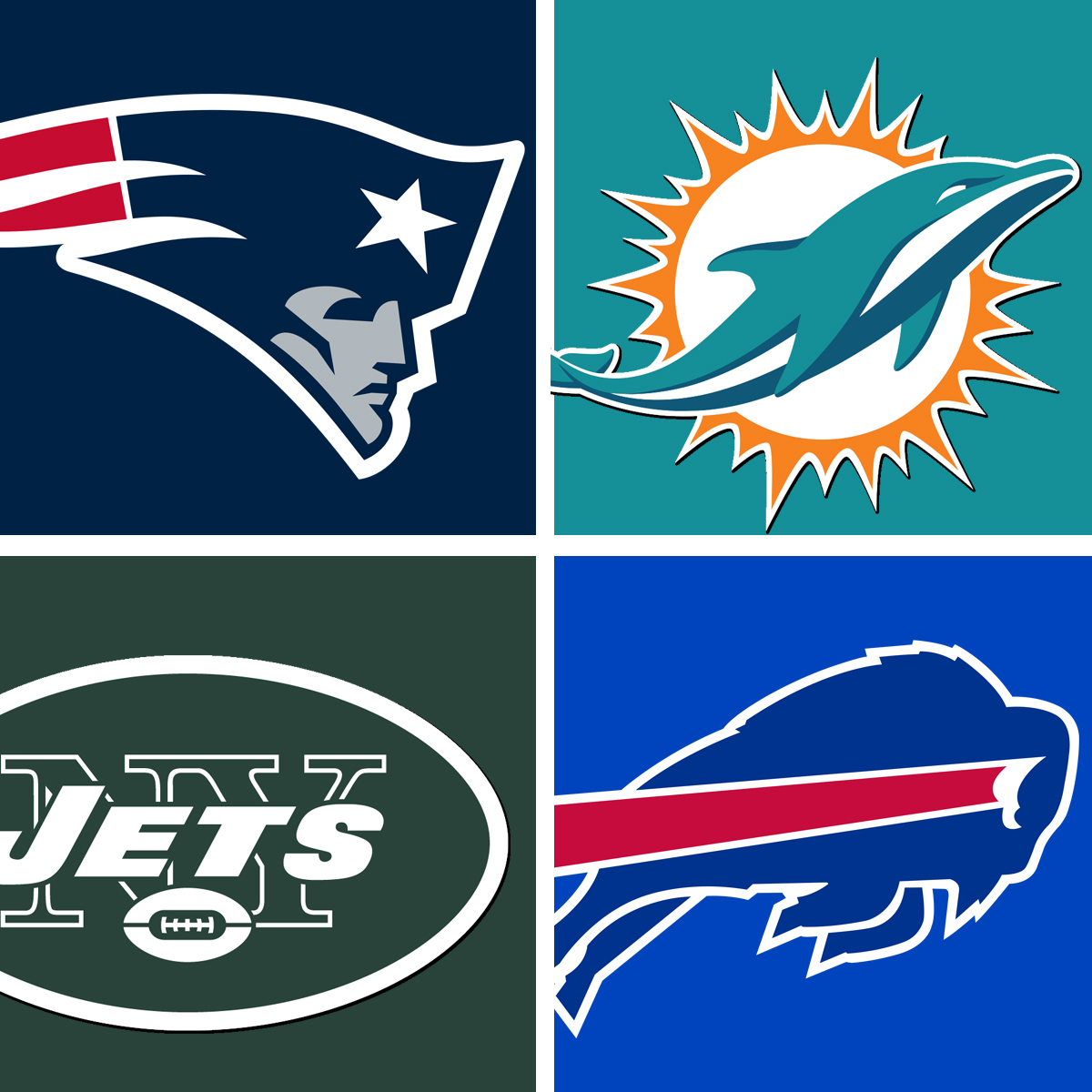 What to Look For
Oh, the old AFC East, i.e. Tom Brady Town. The Patriots own this division like Chef Bobby Flay owns meat, period–you've never had a perfect steak if you haven't had a Bobby steak. With wins by Buffalo and the Jets last week, the race for last place has just gotten a lot more interesting. I personally can't wait until the Bills play the Jets in those color rush uniforms–color-blind people everywhere will be in a flurry of confusion when that happens.
Fantasy Impact Players
My Bills play the Texans in Houston on Sunday. Last week there was a LeSean McCoy sighting, but I really don't think that will be the case this week. The Texans shut down Ezekiel Elliott last week, and I think they'll continue with that trend unless McCoy pulls a "Now You See Me" act and disappears. He has been known to do that with the quickness he possesses. Other than that, we are in week six, so the rest of these guys have to prove they can play in the NFL before I play them on my fantasy team.
The Miami Dolphins have the Bears coming to town. And to be honest, just put these players up this week and treat it as a bye. I'm serious–the Bears' defense brings so much pressure with that front four, they might have 8 sacks by the end of this game. Ryan Tannehill[/profiler] will be running for his life this game, so just do yourself a big favor–don't even start your Dolphins this week. I could be wrong, but there is blood in the water and there are bears, not sharks, coming to dinner.
Now, this is an old favorite: the New York Jets versus the Indianapolis Colts, an old AFC East rivalry. With [profiler]Isaiah Crowell having an up-and-down season, this might be the second consecutive week of production from him. The Colts gave up a lot of rushing yards to the Patriots last week, so expect more of the same this week with Sam Darnold chucking it deep and opening up that offense so the Crow can eat under the defense. Sam completed less than 50% of his passes, going 10 for 22 last week against the Denver Broncos. Expect better play from him this week since the Denver Broncos are better at pass defense than run defense.
Saving the best for last, this brings me to the Patriots versus the Chiefs. This will be another shootout, so expect a lot of points from your starters. It might be a Wyatt Earp shootout in the middle of a dirt road, with the old veteran Tom "Doc Holliday" Brady against "The Kid" Patrick Mahomes. It doesn't get better than this, so just sit back and watch the points accrue. Neither defense is very good this year, but Mahomes or Brady torch good defenses as well. Start them all: Josh Gordon, Julian Edelman, Rob Gronkowski, Sony Michel[/profiler,] and [profiler]James White. You won't be disappointed in the least.
Sleeper Alert
With Miami and Buffalo, take your chances–I'm not putting my name on anyone in those games. The defenses they have to play will just destroy those offenses, so red alert: stay away. As far as the Jets, Crowell is a good start and Robby Anderson now that he and Sam have found a deep connection. They will have to use that connection to back the Colts' defense up so Crowell can find some room to run the ball. And I know someone out there is saying,  "What about Terrelle Pryor, he caught a touchdown." Remember, this is a prove-it league and your fantasy team should be a prove-it team. Give him another week. If he can catch more than one ball, maybe four or five, then he might be worth a look. But until then, let him sit on the waiver wire.
Start everyone I mentioned on the Patriots with confidence. The Chiefs' defense is not very good, and the defense might be worse off because of Justin Houston's injury.
Well, that's all I've got this week, Fantasy spooks. Remember, "I am one with the force and the force is with me."
Score Predictions:
Bears 30 – Miami 10
Bills 13 – Texans 23
Colts 24 – Jets 21
Chiefs 45 – Patriots 48