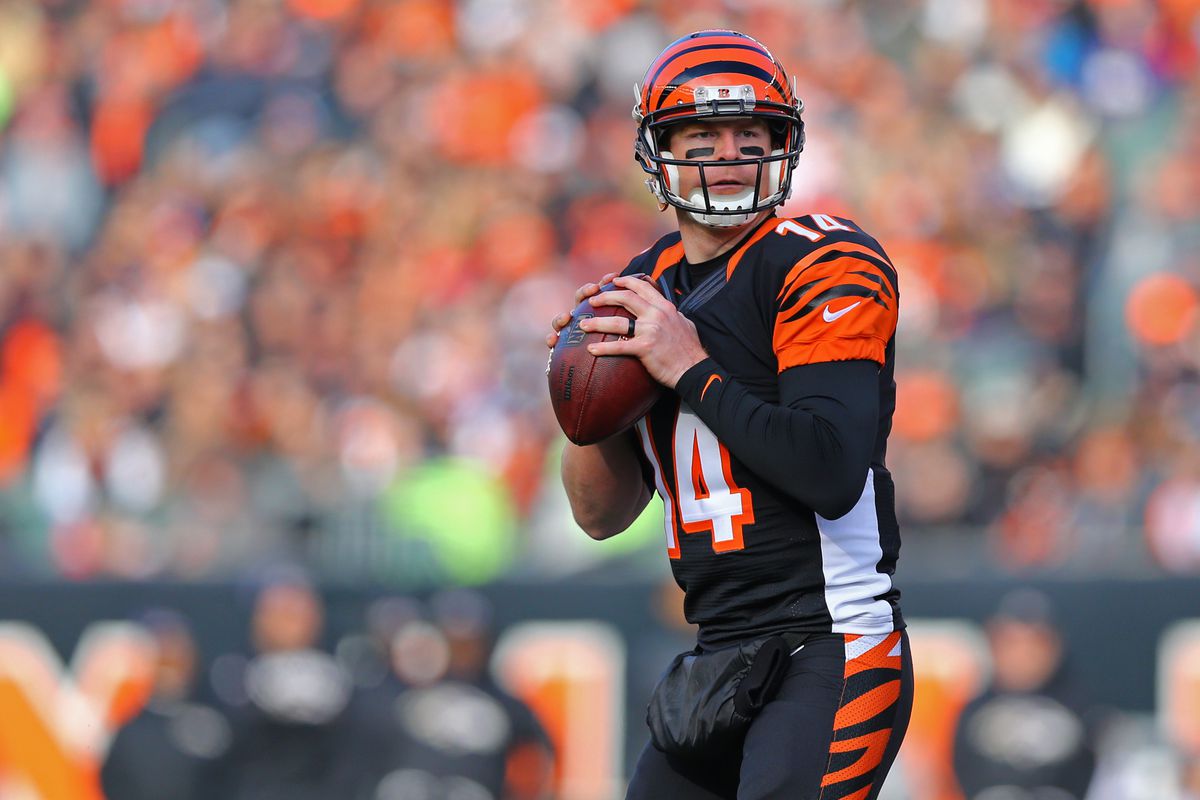 Welcome back to part one of my weekly publications, my weekly picks against the spread! For these articles, I will provide analysis on three betting options that I feel have the best chance at netting you a nice payday.
Whether it be due to matchups, injuries, or other factors, these are the three bets I feel the most confident in placing.
I will also make predictions on the rest of the week's spreads. To keep myself accountable, I'll be keeping track of my wins and losses on the three bets I provide analysis on. These predictions are more "gut feel", but you should still feel free to use them to help you place your wagers!
Betting lines were provided by DraftKings Sportsbook. Deposit $20 into DraftKings today and receive not only a FREE DFF Membership but also $10 in extra DraftKings credit! It's a no brainer!
Let's get started.
A Brief Recap of Week Three
Blah.
While we improved on our in-depth picks going 2-1, we limped to an 8-8 overall finish on the week. I normally advocate that a push is equal to a win, but after going 11-5 last week, anything less than 9-7 feels like a big loss.
The Jets' offense was putrid and for a while, it looked like covering 23 was an impossibility. Thankfully for myself and Jets backers everywhere, the Jets' defense and special teams units decided to step up, producing the two touchdowns necessary to cover the spread. The Texans also took advantage of a depleted Chargers secondary and pulled out a win. Hopefully, some of you reading last week's article took them straight up for better odds. Finally, the Bills seemed determined to get me to 3-0 on my picks by holding Andy Dalton and the Bengals to zero points at the half. Unfortunately, in true Bills fashion, they collapsed in the second half and nearly gave up a victory.
We enter Week 4 with a respectable overall record and an in-depth record that hopefully continues to trend up after a disastrous Week 2. Let's see what we have in store for this week!
In-depth picks: 4-6-0
Overall: 28-19-1
Eagles at Packers (-4.5)
I normally don't write on Thursday Night Games (mainly because they're notoriously atrocious) but this is one I can't avoid.
The already banged-up Eagles are limping into Lambeau Field this Thursday Night off a short week's rest to take on the 3-0 Packers. The Eagles are fielding an offense riddled with injuries against a defense that has allowed the second-fewest points per game this season without having played the Dolphins. While it is true that the Eagles have posted respectable point totals (32, 20, 24) over the past three weeks, two of those totals came against the 7th and 10th worst defenses in terms of yards allowed in the Redskins and the Lions, respectively.
The Packers, meanwhile, are currently undefeated and lead the NFC North. They owe their success due to a steady offensive attack coupled with an impressively stout defense. Through their first three games, the Packers have allowed the fewest points since their 2001 season, have the most takeaways since their 2009 season, and are tied in third for the league in sacks.
Indeed, the Packers' opposition has not been stellar up to this point, and Carson Wentz is undoubtedly better than any quarterback they have faced so far. However, though Wentz may be good, he cannot beat this team on his own. Look for the Packers' defense to take advantage of this depleted offense and guide the Packers to another comfortable home victory this Thursday night.
Jaguars (+3) at Broncos
First off, take the under.
Now that that's out of the way, let's move on to the pick. The pick boils down to, much like it did the other week, the defense opposing Joe Flacco. Though I ultimately missed on that pick, the vaunted Bears defense did hold the Broncos to a mere 14 points. Had Trubisky and the rest of the offense performed moderately, the Bears should have covered a 2.5 point spread.
This Sunday, Flacco draws yet another difficult defense in the Jacksonville Jaguars. The Jaguars' defense is currently tenth-best in points allowed, and that's after playing the Kansas City Chiefs. They are also tied with the Patriots for most sacks in the league after demolishing Marcus Mariota last Thursday night. The Broncos, on the other hand, are third-worst in the league in points scored after facing two tough defenses in the Bears and the Packers.
I expect the Jaguars defense to once again hold their hapless opponent to a modest amount of points. Meanwhile, the Minshew-mania train should roll into Denver and put on a decent performance. Am I confident enough to pick the Jaguars to win straight up? Not necessarily, but as long as I have the half point, I'll gladly take them to cover a field goal.
Bengals (+4) at Steelers
Yes, it's true the Steelers covered last week's (+6.5) spread in Mason Rudolph's first NFL start. Yes, it's also true that last week I joked about how bad the Bengals were when picking Buffalo. Nevertheless, there's no way I can, in good faith, pick the Steelers to cover this spread, let alone win this matchup.
The Steelers were practically gifted a win in Rudolph's first start and still managed to lose that game. The 49'ers committed four turnovers in the first half, yet the Steelers headed to the locker room at halftime only up 6 – 3. The 49'ers were then able to pull off a comeback win despite another redzone fumble halfway through the fourth quarter. The game was a sloppy mess, and yet Rudolph and the Steelers still could not capitalize.
The Bengals' offense is currently tied with the 49'ers for most turnovers in the league. However, Andy Dalton and Co. also boast the third-best passing offense through three weeks as well. If the Steelers are unable to take advantage of turnovers in this game, you can bet the Bengals will answer back with some quick scores.
Plus, we're at that point in the season where we can begin to see trends forming. The Bengals are 2-0 against the spread as the road team this year against two tough teams in the Seattle Seahawks and Buffalo Bills. Their opponent this Sunday is far less formidable than either of those two teams. I'm not only picking Cincinnati to cover, but I'll also pick them to win this game straight up as well.
The Rest…
Redskins at Giants (-3)
Browns (+7) at Ravens
Raiders at Colts (-7)
Patriots (-7) at Bills
Chiefs (-6.5) at Lions
Titans at Falcons (-4.5)
Chargers (-16.5) at Dolphins
Panthers at Texans (-5)
Buccaneers at Rams (-9.5)
Vikings (+2.5) at Bears
Seahawks at Cardinals (+4.5)
Cowboys (-2.5) at Saints